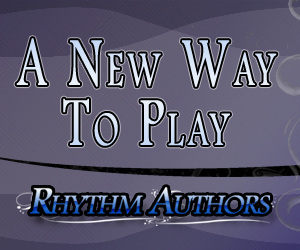 Africa (RB3 version) by Quartered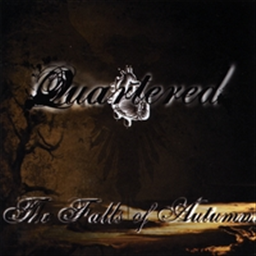 Country:
Album:
The Falls of Autumn
Genre:
Prog -> Prog Rock
Release Year:
2007
Release Label:
None
Price (MSP):
160 (PURCHASE NOW, or try the DEMO)
Status:
DESCRIPTION: Vancouver based alternative metal band Quartered presents "Africa", the closing track from their debut album "The Falls of Autumn". With influences ranging from Tool, Mudvayne, and Slipknot, Quartered brings a unique blend of various genres. From the building tribal chant intro to its explosive finish, this 6 and a half minute prog masterpiece is sure to be a blast for all. This song has now been updated to include harmonies and pro drums.
Difficulty
Guitar


Vocals


Drums


Bass


Keyboard


Pro Keys


Band


LYRICS
-- LEAD LYRICS --

Mmm way wuh wuh wuh
Mmm way wuh wuh wuh
Mmm way wuh wuh wuh
Mmm way wuh wuh wuh
Mmm way wuh wuh wuh
Mmm way wuh wuh wuh
Mmm way wuh wuh wuh
Mmm way wuh wuh wuh
Mmm way wuh wuh wuh
Mmm way wuh wuh wuh
Mmm way wuh wuh wuh
Mmm way wuh wuh wuh
Mmm way wuh wuh wuh
Mmm way wuh wuh wuh
Mmm way wuh wuh wuh
Mmm way wuh wuh wuh hey
Hey hey hey hey
Sift sift
Sift through the dark
Well I never ever wanna
Be down on my knees
Cryin' and thinkin'
Clinch
Clinch to the dark
Well I never ever wanna
Be down on my knees
Cryin' and thinkin' that
I can barely remember my own name
Standing alone here in thoughts of my own
And slowly they're soundin'
The same
Soundin' the same
Breathe in breathe out
I cannot let this in
So let's not pretend

Startled by how your own vision is close to the ground
I've got my nose it's so close to the ground
I'm stalking you like
An animal
Animals
Breathe in breathe out
I cannot let this in
Stop to convulse no longer lie
You need to realize this is the end
Breathe in breathe out
I won't let this in
Stop to convulse
Later on in the end
Heart beats heart throbs
Heart is always in pain
Africa these are the words
I have to say
Never again
Never again
Africa you have him fallin' apart
He's fallin' apart all alone
In misery
Misery
Africa you have him falling apart
Sendin' your mainline led straight to his heart
Let this indifference no longer sway
Africa these are the words
I have to
Say say say
Say say say say
Say say say say
Say say say say
This can't be happening bodies divided
Want no recollection
Fallin' to pieces we're fallin' from higher

Left with the drum to
Beat at my own wake
Left with the drum
Beat at my own raise
Africa you have him fallin' apart
He's fallin' apart all alone
In misery


-- HARMONY 1 LYRICS --

Woo hah woo hah
Woo hah woo hah
Woo hah Woo hah
Woo hah Woo hah
Woo hah Woo hah
Woo hah Woo hah
Whoa
Whoa
Whoa
Whoa
Whoa
Whoa

Sift
Sift through the dark
Well I never ever wanna
Be down on my knees
Cryin' and thinkin'
Clinch
Clinch to the dark
Well I never ever wanna
Be down on my knees

Ahh!

Misery

Shun away clear the way stay away
Shun away clear the way
Stay away shun away clear the way stay away
Shun away clear the way
My own raise

He's fallin' apart all alone
In misery


-- HARMONY 2 LYRICS --

Mooh mooh
Mooh mooh
Mooh mooh
Mooh mooh
Mooh mooh
Mooh mooh
Mooh mooh
Mooh mooh
Mooh mooh
Mooh mooh