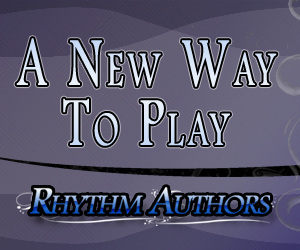 Caught by Steele & Holden feat. Darren Holden
Country:
Album:
None
Genre:
Pop-Rock -> Pop
Release Year:
2009
Release Label:
Shadow Mountain Publishing
Price (MSP):
80 (PURCHASE NOW, or try the DEMO)
Status:
DESCRIPTION: Steele & Holden present "Caught", an entertaining tale of a man caught cheating on his girlfriend. This is one song that is sure to get caught in your head.
Difficulty
Guitar


Vocals


Drums


Bass


Keyboard


Pro Keys


Band


LYRICS
Picture this a little kiss
But it was just wrong place wrong time
How could I know that you would show
Up at my latest unfortunate crime
I wasn't even there
It wasn't me I swear
This is the worst that I could do
She saw right through me like Nancy Drew
I felt like one of those creeps on Scooby Doo

I couldn't think of anything else to say
All my best uh lines ran away
I guess this had to happen to me someday
Caught

I sat on the couch thinkin' nothin' but ouch
How was I gonna handle this
Now she's seein' red and wishin' me dead
How could I be so scandalous
Just give me one more chance
Those aren't her underpants
This is the worst that I could do
She saw right through me like Nancy Drew
I felt like one of those creeps on Scooby Doo

I couldn't think of anything else to say
All my best uh lines ran away
I guess this had to happen to me someday
Why can't a guy just have a little fun

Who says he's got to be with only one

She had lace underwear
But it wasn't me I swear
This is the worst that I could do
She saw right through me like Nancy Drew
I felt like one of those creeps on Scooby Doo

I couldn't think of anything else to say
All my best uh lines ran away
I guess this had to happen to me someday
And I was caught
This is the worst that I could do
She saw right through me like Nancy Drew
I felt like one of those creeps on Scooby Doo
I couldn't think of anything else to say
All my best uh lines ran away
I guess this had to happen to me someday