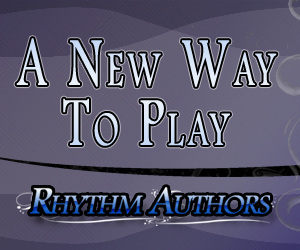 Indiscriminate Murder is Counter-Productive by Machinae Supremacy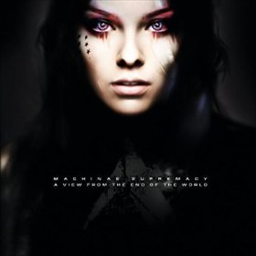 Country:
Album:
None
Genre:
Metal -> Other
Release Year:
2011
Release Label:
None
Price (MSP):
160 (PURCHASE NOW, or try the DEMO)
Status:
DESCRIPTION: Machinae Supremacy is a Swedish band that combines modern heavy metal and alternative rock with chiptunes. Self-defined as "SID metal", many of their songs use a SidStation that features the SID chip of the Commodore 64. They have released a considerable number of songs for free download on their site, 32 original recordings, with approximately 100,000 downloads a month.
Difficulty
Guitar


Vocals


Drums


Bass


Keyboard


Pro Keys


Band


LYRICS
-- LEAD LYRICS --

I know that I'm not meant to kill this indiscriminately but
I get a bit bit carried away by the sounds of pain
What I may never know is the place of the maze
In which I would have erased some fairies from space
I neglected to ask before I killed the last dairy farmer who knew
I wish I had waited for you
I wish I could invoke some better part of me
I know I'm s'posed to be all the one but I have too much fun killing everyone
I came here to play now could you come out and stay
So I can kill and away you to the gods you pray to and never look back
I know that all these NPCs don't pose a threat to me but
I gotta kill kill something right now and this'll have to do
What I may never know is the place of the maze
In which I would have erased some fairies from space
I neglected to ask before I killed the last dairy farmer who knew
I wish I had waited for you
I wish I could invoke some better part of me
I know I'm s'posed to be all the one but I have too much fun killing everyone
I came here to play now could you come out and stay
So I can kill and away you to the gods you pray to and never look back
I know that I'm not meant to kill this indiscriminately but
I gotta kill kill something right now and this'll have to do
What I may never know is the place of the maze
In which I would have erased some fairies from space
I neglected to ask before I killed the last dairy farmer who knew
I wish I had waited for you
I wish I could invoke some better part of me
I know I'm s'posed to be all the one but I have too much fun killing everyone
I came here to play now could you come out and stay
So I can kill and away you to the gods you pray to and never look back


-- HARMONY 1 LYRICS --

I
I
What I may never know is the place of the maze
In which I would have erased some fairies from space
I neglected to ask before I killed the last dairy farmer who knew
I wish I had waited for you
I wish I could invoke some better part of me
I know I'm s'posed to be all the one but I have too much fun killing everyone
I came here to play now you could come out and stay
So I can kill and away you to the gods you pray to and never look back
I
I gotta kill kill something right now and this'll have to do
What I may never know is the place of the maze
In which I would have erased some fairies from space
I neglected to ask before I killed the last dairy farmer who knew
I wish I had waited for you
I wish I could invoke some better part of me
I know I'm s'posed to be all the one but I have too much fun killing everyone
I came here to play now you could come out and stay
So I can kill and away you to the gods you pray to and never look back
I
I gotta kill kill something right now and this'll have to do
The place of the maze
In which I would have erased some fairies from space
I neglected to ask before I killed the last dairy farmer who knew
I wish I had waited for you
I wish I could invoke some better part of me
I know I'm s'posed to be all the one but I have too much fun killing everyone
I came here to play now you could come out and stay
So I can kill and away you to the gods you pray to and never look back