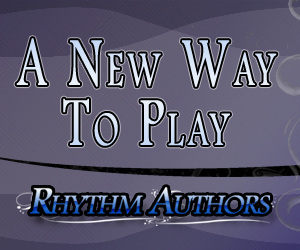 What A Trip by Analogue Revolution feat. First Be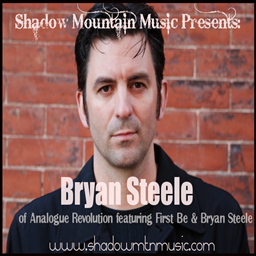 Country:
Album:
None
Genre:
Urban -> Hip Hop
Release Year:
2009
Release Label:
Shadow Mountain Publishing
Price (MSP):
80 (PURCHASE NOW, or try the DEMO)
Status:
DESCRIPTION: Analogue Revolution continues to present a very diverse selection of songs. "What A Trip" is an infectious hip hop track featuring Bryan Steele and First Be.
Difficulty
Guitar


Vocals


Drums


Bass


Keyboard


Pro Keys


Band


LYRICS
Ah
Come on
Ah
What a crazy trip
Ah
Come on uh huh
Ah
What a crazy trip come on
Woke up in the middle of the night
I look around something's not right
Don't know but I'm not myself
I feel like I'm someone else
I know the mirror never lies
Would not deceive my eyes
But I can't believe it's true
I am my Nike shoe
I get a feeling like I need to run
Into the night and have a little fun
The crowd is cheering like the race is done
But I know the night has just begun
All these places smiling faces ladies want to touch my laces
Could this be what it seems?
Or is it just a dream?
Last night
I had the craziest dream
Like something you've never seen
And when I tell you you'll flip
An unbelievable trip
What a trip
Last night
I had the craziest dream
How can I say what I mean?
Living the life of my kicks
Such an incredible trip
What a trip

Bounce bounce bounce bounce
As I bounce on down the street
Everybody's looking at me
All the world they love a show
You know I can't say no
I leap up and I jump so high
I leap up and I touch the sky
I come down from the top of the world
I come down right in front of you girl
Come on baby try me on for size
Tie me up let me be your ride
On the town let me be your guide
Don't worry girl just improvise
All these places smiling faces ladies want to touch my laces
Could this be what it seems?
Or is it just a dream?
Last night
I had the craziest dream
Like something you've never seen
And when I tell you you'll flip
An unbelievable trip
What a trip
Last night
I had the craziest dream
How can I say what I mean?
Living the life of my kicks
Such an incredible trip
What a trip
Ah
Next time you throw on your kicks
Ah
You're gonna think of this
Ah
Next time you throw on your kicks
Ah
You'll have a crazy trip

Last night
I had the craziest dream
Like something you've never seen
And when I tell you you'll flip
An unbelievable trip
What a trip
Last night
I had the craziest dream
How can I say what I mean?
Living the life of my kicks
Such an incredible trip
What a trip
Last night
I had the craziest dream
Like something you've never seen
And when I tell you you'll flip
An unbelievable trip
What a trip
Last night
I had the craziest dream
How can I say what I mean?
Living the life of my kicks
Such an incredible trip
What a trip