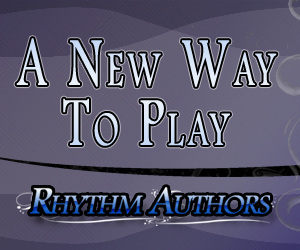 Bringing Love to the Party by Steele & Britton feat. Taryn Murphy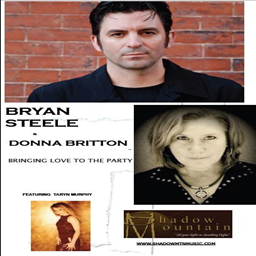 Country:
Album:
None
Genre:
Other -> Dance
Release Year:
2009
Release Label:
Shadow Mountain Publishing
Price (MSP):
80 (PURCHASE NOW, or try the DEMO)
Status:
DESCRIPTION: Been waiting for some dance music in Rock Band? Your wait is over at last as Steele & Britton present "Bringing Love to the Party". Be on the lookout for an amazing ending on this vocal track. We can guarantee, once you hear this song you'll struggle to get it out of your head.
Difficulty
Guitar


Vocals


Drums


Bass


Keyboard


Pro Keys


Band


LYRICS
Come on out from all around
It's going down we heard it's gonna be
Something big spectacular
And that's the word so we'll just have to see
Let's bring 'em something that they're gonna remember
Every time that we get together
Let's bring 'em something that they'll have forever
What everybody needs
We're bringing love to the party
We want to share it with everyone
We're bringing love to the party
So come on over and get you some
We're bringing love to the party
Everybody now dance and sing
We're bringing love to the party
'Cause we know that love is the real thing
It feels so good it can't be wrong
So pass it on it makes the world go 'round
You can believe it's beautiful
So magical let's show 'em what we found
Let's give 'em something that they're gonna remember
Every time that we get together
Let's give 'em something that they'll have forever
What everybody needs
We're bringing love to the party
We want to share it with everyone
We're bringing love to the party
So come on over and get you some
We're bringing love to the party
Everybody now dance and sing
We're bringing love to the party
'Cause we know that love is the real thing
That's right it's going down just take a look around
Let's get our party on love love bring it
Jump in and mix it up that's how it is with us
'Cause we got plenty of ooh woah oh
To the party

Ooh woah oh

We're bringing it so come on over
Come on over
To the party yeah

Ooh woah oh
To the party 'cause we know that
Love is the real thing
The real thing yeah
We're bringing love to the party yeah

Come on over
Come on over
Dance and sing
To the party
'Cause we know that love is the real thing