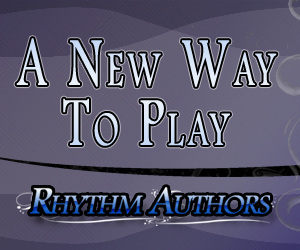 Curtain Call by Nations Afire
Country:
Album:
The Uprising
Genre:
Punk -> Hardcore
Release Year:
2009
Release Label:
None
Price (MSP):
80 (PURCHASE NOW, or try the DEMO)
Status:
DESCRIPTION: Nations Afire formed in 2009 from a collaboration between past and present members of Rise Against, Ignite, and Death By Stereo. Their music encompasses a blend of punk, rock and hardcore stylings. "Curtain Call" is brought to you from their debut album "The Uprising".
Difficulty
Guitar


Vocals


Drums


Bass


Keyboard


Pro Keys


Band


LYRICS
Looking back I've always wanted more
But a sorry excuse is what I settled for
I'd walk for miles and miles to see your face
But there's nothing here that tells me you would say the same
And I don't have to take this anymore

I gotta find a way out
This is the end
I can't stand it in this place
And I can't fight these feelings
This is the end
Has it always been this way?
And I can't fight these feelings

Has it always been this way?
And I can't fight these feelings

Second chances happen every day
When will our luck run out I guess it's hard to say
With nothing left inside we're running out of time
I can't remember how we lost our way
And I don't have to take this anymore

I gotta find a way out
This is the end
I can't stand it in this place
And I can't fight these feelings
This is the end
Has it always been this way?
And I can't fight these feelings

And I don't have to take this anymore

I gotta find a way out
This is the end
Has it always been this way?
And I can't fight these feelings
This is the end
I can't stand it in this place
And I can't fight these feelings
This is the end
Has it always been this way?
And I can't fight these feelings